Pranks
14108786


have been
pranked
1º
General
All Taco Bells to Close By June 1st
Taco Bell Drops Surprising News
Share
12128943


have been
pranked
2º
General
William H. Macy (66) has died from a heart attack last night.
William H. Macy "Frank Gallagher" was a fictional character who played the father on the hit show "Shameless".
Share
12020692


have been
pranked
3º
General
Mtn. Dew soon to be cancelled.
PepsiCo has decided to cancel their soda Mtn. Dew. They explained that even though their soda is very popular they have decided to..."
Share
11287101


have been
pranked
4º
General
Taco Bell Announcing Bankruptcy, All Stores Closing By 2018
On May 14th, 2017, Taco Bell realeased they'll be closing down all stores by the end of 2018.
Share
10861478


have been
pranked
5º
General
Walking Dead Actor Andrew Lincoln Dies In A Car Accident
Walking Dead's Main Actor Rick Grimes Died In A Car Crash Yesterday At The Age Of 43. Walking Deads' Next Episode Will Not Be Airing.
Share
9500948


have been
pranked
6º
General
After nearly 18 years, Tupac Shakur, now 43, comes out of hiding.
Ever since his "death" in 1996, west coast gangster rapper Tupac has been allegedly spotted in numerous location across the country.
Share
8423486


have been
pranked
7º
General
Chipotle Announced All Stores Will Be Closed by March 2016
Unfortunate and surprising news from Chipotle Mexican Grill.
Share
7866969


have been
pranked
8º
General
Channing Tatum comes out as Gay
Channing Tatum comes out as Gay following a number of rumours
Share
7228695


have been
pranked
9º
General
BREAKING NEWS: Country Singer Luke Bryan found dead inside tour bus.
Country singer Luke Bryan was found dead inside of his tour bus early this afternoon. Authorities have not yet released any information
Share
7003628


have been
pranked
10º
General
Actor Jeremy Allen White quits his role as Phillip Gallagher.
Jeremy Allen White, 26, gets into a heated argument with the Shameless Director, John Wells, and quits his role as Lip Gallagher.
Share
6781375


have been
pranked
11º
General
Eastenders to be axed after 29 years!
It has been announced that the famous BBC Soap will not be continuing after this year, Cast members are sad to be leaving the square!
Share
5975235


have been
pranked
12º
General
AMC's The Walking Dead has been cancelled.
Due to main character Andrew Lincoln, also known as Rick Grimes and Chandler Rigg, also known as Carl Grimes were reported dead.
Share
5061968


have been
pranked
13º
General
American Horror Story cancelled due to unexpected death.
American Horror Story actor, "Evan Peters", was in a tragic accident early this morning. Authorities say that Peters was driving to...
Share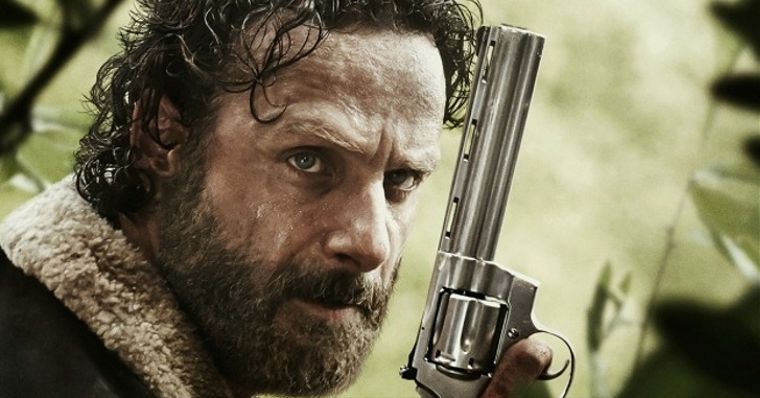 4827827


have been
pranked
14º
General
Walking dead star found dead in hotel room.
Walking dead star andrew linclon found dead in his Hollywood hotel room. Investigators have no further information.
Share
4787125


have been
pranked
15º
General
MHS Student Charged With First Degree Murder Of Lurking Clown
An MHS student reportedly Stabbed a Clown lurking near his home. And threatening to break in. The students identity is...
Share